Alumni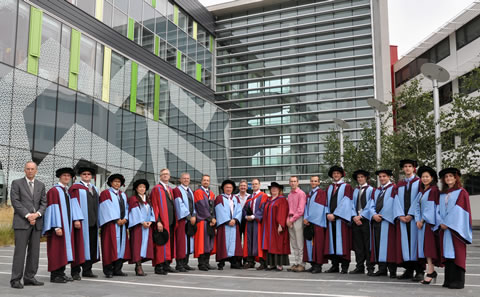 As an alumnus of the ORC you are a one of over 600 people to have passed through our doors. Whether you were studying for a PhD, working as a member of our research or technical staff, one of our vital administrative staff, or maybe one of our many visiting researchers, you are a highly-valued member of our community.
The strength of this community is reflected by the long history of discovery and innovation we have as a result of the collaborative work of our research groups. We are proud of our family atmosphere and ensure that we find time to celebrate each others achievements and get to know one another.
Keep in touch
We'd like to maintain contact with all our former students and staff from the ORC. If you want to get in touch to let us know where you're working or studying, or just to say hello and find out what we're up to, then you can email us: light@orc.soton.ac.uk.
You will have the opportunity to subscribe to our Light Times publication and receive updates on news and events within the Southampton photonics community
Alternatively, you can follow the link below to visit the University's alumni pages