Optical Biosensors & Biophotonics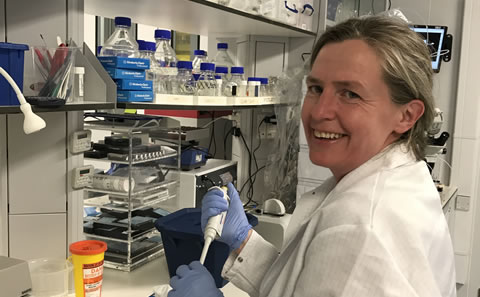 The Optical Biosensors and Biophotonics Group is led by Dr Tracy Melvin. 
The group's research is focused on the area of micro and nanofabricated devices for bioanalysis or for biomedical applications. These are either optical, microfluidic (Biological Micro Electro Mechanical Systems abbreviated as BioMEMS), or self-assembled devices.
Our research
Ultrasonic manipulation and transport of DNA molecules in evanescent light fields

Quantum dot switches for biomolecular sensing
Submicron fabrication of biomolecular patterns using optical methods
Optical selection of stem cells: application to human embryonic germ cells
Photonic and microfluidic strategies for the detection of single DNA sequences in serum as methods toward clinical diagnosis

Optical waveguide sensors for highly sensitive detection and quantification of cytokines in biological fluids
Publications
See a list of key publications from this group.
Postgraduate research opportunities
Find out more about postgraduate research projects with this group.
Collaborations
The approaches we use are highly multi-disciplinary and involve significant collaborations with researchers in medicine, biochemistry, chemistry, physics, maths, engineering and, of course, electronics and optoelectronics.
Contact us
For more information on vacancies or any other queries relating to the Optical Biosensors and Biophotonics group please contact Dr Tracy Melvin (Tel: +44 (0)23 8059 6505).