Novel and Compound Glass Facility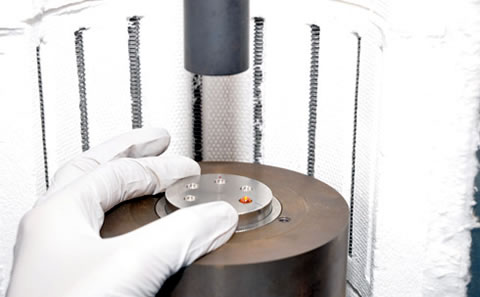 The novel and compound glass facility offers a wide range of specialised glass making and fibre drawing equipment including a variety of horizontal and vertical tube furnaces, chamber furnaces, ovens, vacuum processing, glove box systems for batching, melting, annealing and casting of glass under dry inert atmosphere, extrusion and hot pressing equipment. A suite of thermal, mechanical, optical and electrical test equipment supports material characterisation. Advanced glasses are realised from raw materials and can be used to form novel optical fibres, integrated optical circuits and micro-optical components, providing almost unlimited materials flexibility for device research. We are continuously improving the quality of our facilities and our upgraded process gas distribution system has seen moisture levels in our glass drop to less than 500 parts per billion.
Achievements
Offer a wide range of specialised glass making and fibre drawing equipment, enabling the creation new glass for emerging applications:
Researchers in the Novel and Compound Glass Facility are now melting and purifying some of the highest quality chalcogenide glasses in the world for use in aerospace, healthcare, electronics and telecommunications.
The Glass Facility has achieved a new way to fabricate a potential challenger to graphene: molybdenum disulphide (MoS2). Synthesising large uniform thin films and transferring these films to virtually any substrate has led to rapid growth in demand.
 
Facility contact
Contact us to discuss how you can access our facilities for research and development projects. 
University of Southampton staff can find out how to access the facilities by visiting the Zepler Institute Sharepoint.
Equipment
Click to view the Novel and Compound Glass equipment list