Distributed optical fibre sensing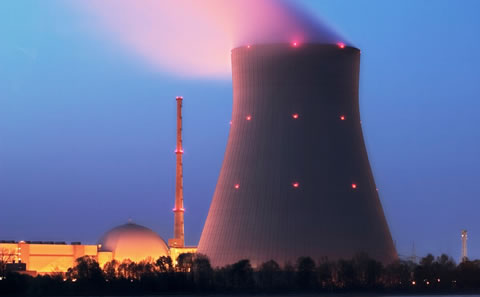 Southampton Optoelectronics Research Centre's research into distributed optical fibre sensing has had a significant economic and environmental impact within the oil and gas industries.
Research challenge
Conventional electronic-based reservoir monitoring has limitations as it requires complex wiring, is prone to failure and only allows the integration of a limited number of sensors. As oil becomes harder to find today's reservoirs are being situated further offshore and at greater depths, leading to an increased need for more reliable ways of transmitting sensor signals over longer distances and in deeper seas.
Context
Optical fibre sensing technology is widely used to monitor and protect underground infrastructure such as pipes and cables and is applied to a wide range of industries including defence, security and civil engineering. Its most significant application is in the oil and gas industries. The US Energy Information Administration estimates that worldwide oil demand will increase from 83m barrels per day to 118m by 2030, however, the International Energy Agency estimates that permanent reservoir monitoring can enhance oil recovery.
Our solution
Research at Southampton's ORC has made a significant and commercially viable contribution to this field through the development of a variety of optical fibre sensors that allow accurate measurement of acoustic fields: temperature and strain distributions along fibres more than 100km long. 
Our team has developed new techniques for accurately locating disturbances along installed fibres, using various forms of fibre-based interferometry.  Our findings proved that optical fibres could be remotely located and probed with high spatial resolution and high sensitivity, which has led to the formation of start-up company Sensoptics. 
In collaboration with Stingray Geophysical, a leader in the use of fibre-optic sensing technology for seismic permanent reservoir monitoring applications, the team demonstrated that multiple interferometric acoustic sensors could be interrogated with high sensitivity over distances of more than 500km. 
Further collaboration with Sensa Schlumberger, a world leader in fibre optic temperature sensing, led to techniques that could accurately determine temperature and strain distribution over distances of up to 150km, greatly extending the range of technological applications in pipeline monitoring.
What was the impact?
The impact and benefits of our research in this field lie across a wide range of areas including civil engineering, manufacturing, security and defence. However, the greatest beneficiary is the energy industry where greater extraction efficiency and improved monitoring and reservoir management are bringing vast financial and environmental benefits. 
The creation of the start-up company Sensoptics generated commercial interest. The company was sold to international defence and security technology company QinetiQ for £2.6m and rebranded as OptaSense. In 2011 OptaSense signed a £26.5m deal with Shell to monitor the hydraulic fracturing process (fracking) and forecasts a turnover of £100m by the middle of the decade. It currently exports to more than 35 countries. 
Our collaboration with Stingray Geophysical will enable oil companies to extract more hydrocarbons from known reservoirs more quickly, more safely and more cost-effectively. A two to three per cent increase in recovered hydrocarbon is worth in excess of £1bn on a typical reservoir. 
Working with Sensa Schlumberger, we have developed a robust demonstrator suitable for field trials for both power cable monitoring with National Grid Transco and oil and gas pipelines for BP Explorations. Sensa Schlumberger has also found applications for the system in long-distance subsea energy cable monitoring, installing six high-value projects to date.