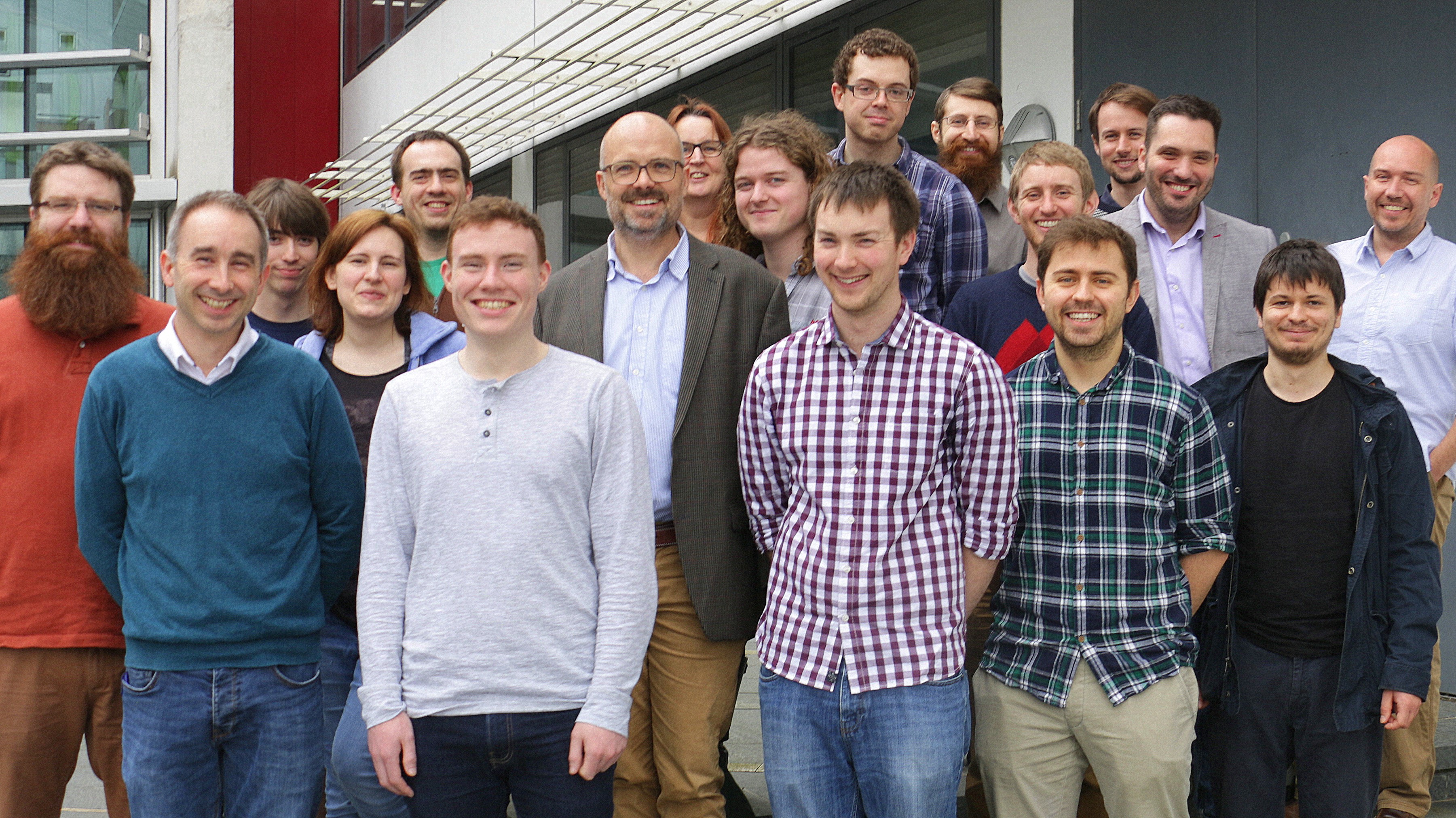 Optical Engineering and Quantum Photonics Group
Led by Professor Peter Smith, our Group specialises in the development and manufacture of novel optoelectronic devices for applications in quantum technology, integrated optical sensors and laser optics.  Working closely with University spin-out Covesion, we aim to develop advanced functionality devices by modifying and patterning standard optoelectronic materials.
The core of our technology lies in innovative control of materials using processes such as direct UV writing for waveguides and Bragg grating inscription, electrical poling technology for the creation of domain inverted ferroelectric materials and the deposition and processing of glass.  Our research team specialises in the design and manufacture of new photonic components and systems for a broad range of academic and industrial applications.
Specific project areas include the development of photonic devices for quantum science and technology, sensors for extreme environments and parametric materials for wavelength conversion.
To find out more, visit our website
Supervisors: Professor Peter Smith, Dr Corin Gawith, Dr James Gates and Dr Christopher Holmes
Ultra-precision machining of photonics
PPLN waveguides
Modulators and low loss switching for Quantum Technology
Deep UV QPM materials
Find out about our PhD projects
For a list of selected recent publications, including invited papers, refereed conference papers and refereed journal papers, please click here.
Several members of the Group have contributed to the Handbook of Optoelectronics, Second Edition (Three-Volume Set). Find out more here.
If you are interested in working with us, please contact our Industry Engagement Officer, Paula Smith. Email: P.B.Smith@soton.ac.uk | Tel: +44 (0)23 8059 4522 | Mob: +44 (0) 7717 450792